Welcome to Nadine's in Yorktown
Christian and Pamela Schienle, along with their son Jagger, have opened Nadine's Restaurant, which was formerly Jennifer's German Restaurant in Yorktown for over thirty years. The Schienle family, residents of Yorktown for many years, have been searching for the perfect location for a sister restaurant to Sel et Poivre in NYC, a French bistro that has been in the family for three decades. With Christian being from Vienna, Austria, they decided to create a menu that combines many traditional German dishes from Jennifer's and French dishes from Sel et Poivre. They also offer a special dish of the night. Nadine is Pamela's middle name and represents their passion for food, hospitality, family and friends or, as they say in Austria, gemütlichkeit is what Nadine's does.
Brunch at Nadine's
Join us on Saturday and Sunday from 11am - 3:45pm. The price is $19.95 and includes one main dish and one beverage (Bloody Mary, screwdriver, draft beer, mimosa, or soda). Use this link to view our brunch menu. We will also be serving our regular menu.
View Brunch Menu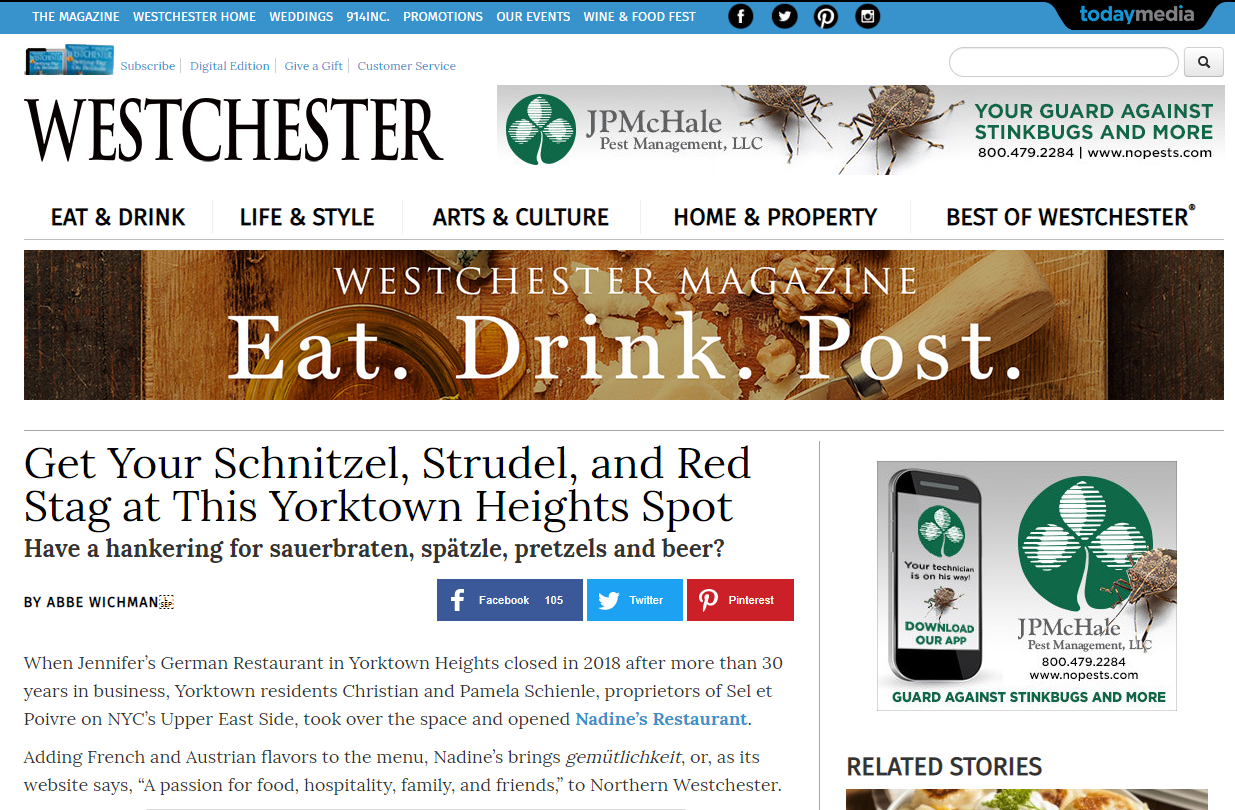 Make ReservationOnline Reservations at Nadine's Restaurant
Nadine's is happy to offer online reservations through Reservation Genie. Check out our Reservation Genie profile here. Use the widget below to book your reservation.
ContactWe are Located on the Corner of Saw Mill River Rd. and Bridsall Dr.
Send us a message
715 Saw Mill River Road Yorktown Heights, NY 10598